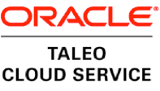 Oracle Taleo Cloud Service will allow the organization to decide where and with whom, with what resources and which objectives aims to achieve:
Attracting top talent and integrating recruitment efforts with social media 2.0.
Automating and standardizing their recruitment and acceptance processes.
Aligning strategic and business objectives with your development plans and training improving productivity and helping employees to develop the right skills at the right time.
Integrating and automating training, performance and compensation systems
Designing career and succession plans to retain high performance professionals and keep all key personnel in key positions.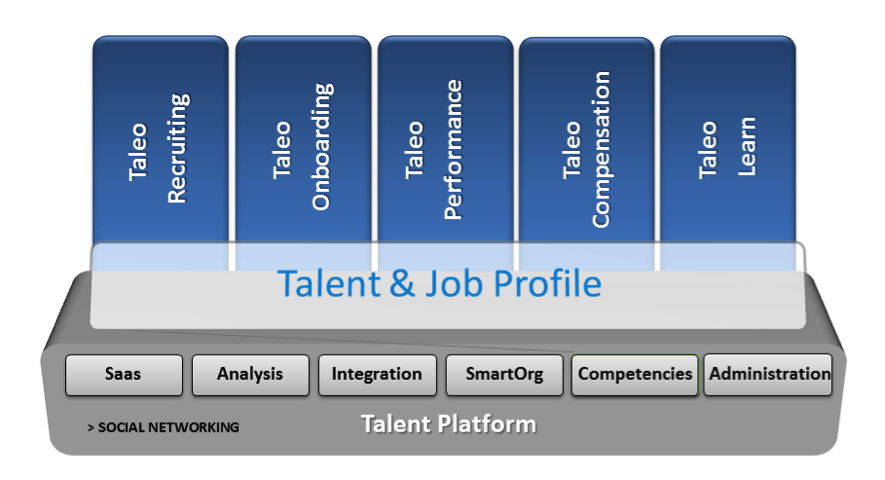 Worldwide number one solution to help companies to recruit, manage, develop and reward the best talent.
Oracle TBE Recruiting Cloud Service: AUTOMATIZES SELECTION AND RECRUITMENT PROCESSES, social recruitment processes to give better results with less effort. Whether you're launching a major recruitment campaign or deal with specialized recruitment needs.
Oracle TBE Onboarding Cloud Service: DESIGN AUTOMATION AND WELCOME PLANS (ON BOARDING) minimizing some problems that may experience a person hired in its first days. In this sense, allows new hires to increase the speed, consistency and reliability of the on-boarding process from the beginning providing new employees the resources and knowledge they need to succeed in our organization.
Oracle TBE Performance Cloud Service: Allows DESIGN GOALS AND OBJECTIVES STRATEGIES , DYNAMIC, MONITORIZABLE AND PARTICIPATIVE Provides tools to evaluate the performance of our employees, suggest improvement or action plans. View and track the best performances, integrate it with the variable remuneration, etc.
Oracle TBE Compensation Cloud Service: Allows SIMPLIFY THE ANALYSIS AND WAGE REVISIONS, FIXED + VARIABLE YEARLY PROPOSALS, etc. Compensation integrates with TBE Performance so variable remuneration would be closely linked to the efforts of each employee In what could be called " pay for performance strategy" model that allows employees or potential candidates to perceive that their effort is valued, helping to maintain high productivity and keep the best.
Oracle TBE Learn Cloud Service: The solution allows DELIVERY, MONITORING, MANAGEMENT AND REPORTING ON TRAINING ACTIONS THAT ARE DEVELOPED. It is a "LEARNING PLATFORM" with access to content, elearning training, training in the workplace, as well as training evaluations.